Br. Edward Coughlin, O.F.M., Ph.D.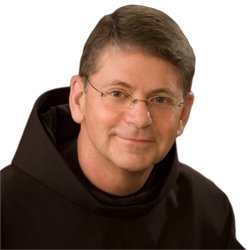 Br. Edward Coughlin, O.F.M., Ph.D., is President of Siena College and the former Vice President for Franciscan Mission at St. Bonaventure University in New York. Previously, he served as Director of the Franciscan Institute and as the Secretary of Holy Name Province. Fr. Coughlin earned a Ph.D. from Catholic University in 1975 and an M.A. from Boston College in 1981.
An expert on St. Bonaventure, Br. Coughlin wrote the introduction for, edited, and annotated volume X of the Works of St. Bonaventure: Writings on the Spiritual Life (Franciscan Institute, 2006) and served for a number of years on the editorial Board for the Bonaventure Texts Series. He has written articles for Blessed Ambiguity: Brothers in the Church, Human Development, Review for Religious, The Cord, and New Theology. Br. Coughlin lectures and has done a variety of programs in the areas of human-spiritual formation, spiritual direction, organizational development, and Franciscan spirituality. He has also served as a process and organizational consultant to a variety of religious communities.
"Brother Ed Coughlin, OFM has a unique gift for sharing the Franciscan intellectual tradition in a scholarly, yet totally accessible, manner. An engaging writer and presenter who brings primary texts into lively dialogue with 21st century questions and challenges, Brother Ed touches the imagination, mind and heart and invites the reader or listener to discover practical ways to live the wisdom of the Franciscan tradition."
– Patricia Hutchison, OSF, Ed.D., Director of Neumann Institute for Franciscan Studies, Neumann University
Showing all 4 results