Prof. Tim Muldoon, Ph.D.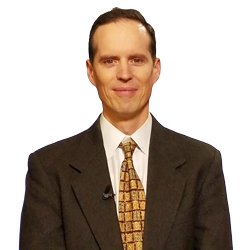 Prof. Tim Muldoon, Ph.D., is an award-winning theologian, author, and professor at Boston College. There, he has served in its office of Mission and Ministry and its Church in the 21st Century Center, where he was the inaugural director. The winner of the Writer's Award in Spirituality from the Loyola Institute for Spirituality, he has written many books on Catholic spirituality. His books include The Ignatian Workout (Loyola Press, 2004); Seeds of Hope: Young Adults and the Catholic Church in the United States (Paulist Press, 2008); The Discerning Parent: An Ignatian Guide to Raising Your Teen (with Sue Muldoon, Ave Maria Press 2017); and Living Against the Grain: How to Make Decisions That Lead to an Authentic Life (Loyola Press, 2017).
Prof. Muldoon holds bachelor's degrees in philosophy and theology from Boston College, a Master of Theological Studies from Emory University, and a Ph.D. in Roman Catholic systematic theology from Duquesne University. Before coming to Boston College, he served as the chair of Religious Studies, Philosophy, and Theology at Mount Aloysius College. He has also been a visiting professor in graduate programs in theology and religious studies at Washington Theological Union and LaSalle University.
Praise for Tim Muldoon
"Tim Muldoon has spent his academic life challenging people to become better individuals, better parents, and better Christians. By delving into the fresh waters of the Christian tradition, Ignatian spirituality, and contemporary theology, Tim has provided interesting arguments and thought-provoking metaphors to approach God, the Church, and the world in new and ever engaging ways."
­– Tomeu Estelrich, Director, Center for Ignatian Spirituality at Boston College
"Muldoon calls us to be mindful in our practices of faith. Mindfulness leads us to an authentic awareness of what we want out of faith in our lives. Starting with The Ignatian Workout and throughout his career, Muldoon provides the prompts and questions to guide a reimagined path of discernment."
– Barb Harris, Ph.D., Director, Program for Ignatian Mindfulness, Creighton University
Showing all 4 results