Afterword by Dr. Michael W. Higgins, Ph.D.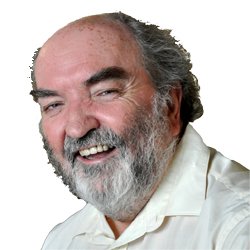 Dr. Michael W. Higgins, Ph.D. is the leading biographer of Thomas Merton and Henri Nouwen. He is a celebrated scholar, an award-winning author and documentarian, and the Vatican affairs specialist for the Globe and Mail and CTV Network. Currently Professor of Religious Studies and Vice-President for Mission and Catholic Identity at Sacred Heart University, Dr. Higgins is also a Senior Fellow of Massey College, University of Toronto. Previously, he served as the president of St. Jerome's University in the University of Waterloo, and of St. Thomas University in New Brunswick.
Dr. Higgins has edited, co-edited, authored, and co-authored thirteen books including: Heretic Blood: The Spiritual Geography of Thomas Merton, The Jesuit Mystique, Power and Peril: The Catholic Church at the Crossroads, Stalking the Holy: The Pursuit of Saint-Making, and Genius Born of Anguish: The Life and Legacy of Henri Nouwen. He has also produced radio documentaries on Simone Weil, Thomas Merton, and G. K. Chesterton. A regular contributor to Commonweal and the Literary Review of Canada, Dr. Higgins is also a columnist for the Telegraph-Journal and the Irish Catholic. He is the recipient of many awards, including the 2013 Gold Medal for International Radio Documentaries (New York Festivals).
Praise for Michael Higgins
"Michael Higgins is a first rate public intellectual. His is among the most erudite and astute voices in matters of spirituality and culture that we have in North America today."
– Joseph Raab, Co-Editor of The Merton Annual
"Michael Higgins is a gifted writer and speaker whose work on major spiritual figures such as Thomas Merton, Henri Nouwen and others guarantees that his listener is in for a banquet of rich, spiritual, and life-giving fare."
– Paul M Pearson, Director, Thomas Merton Center.
"Dr. Michael Higgins is truly one of the luminaries of the contemporary Catholic intellectual tradition, which he has served and enhanced during his rich professional life as a writer and journalist. Consider any one of his numerous contributions to this essential feature of Catholic culture and be broadened, deepened, and enlightened in the wondrous richness of faith-filled engagement in the life of our world.
– Kathleen Deignan, CND, Ph.D., President, International Thomas Merton Society
Showing all 12 results