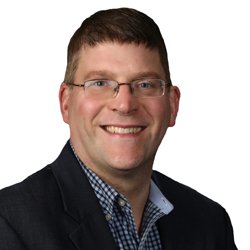 David L. Hudson, Jr., is an award-winning professor, world-champion boxing judge, and leading First Amendment expert. He has authored, co-authored, or co-edited more than 40 books, including
The First Amendment: Freedom of Speech
(Thomson Reuters, 2012);
Let the Students Speak!: A History of the Fight for Freedom of Expression in American Schools
(Beacon Press, 2011),
The Encyclopedia of the First Amendment
(CQ Press, 2008), and
Boxing in America: An Autopsy
(Praeger, 2012). Hudson is a Justice
Robert H. Jackson Fellow for the Foundation for Individual Rights in Education (FIRE) and a First Amendment Fellow with the Freedom Forum Institute. A graduate of Vanderbilt Law School, he writes regularly for the
ABA Journal
and the American Bar Association.
Praise for David L. Hudson's work on constitutional law:
"David Hudson has consulted, written, and spoken widely on free speech and related First Amendment issues to groups that have included high school teachers, news reporters, college students, and fellow professors. He is especially knowledgeable about the area of student speech. His knowledge is both deep and wide, and his presentations are well researched and engaging. His role in contributing to the Encyclopedia of the First Amendment and its online updates has been indispensable." – Dr. John R. Vile, Professor of Political Science and Dean of the University Honors College at Middle Tennessee State University
"David Hudson is a true expert on the First Amendment. His knowledge of First Amendment case law and legal principles, as well as his ability to explain them to an audience regardless of its familiarity with the issues involved, makes him a perfect commentator for a program on the freedom of speech. I highly recommend listening to David's take on this essential freedom." – Joe Cohn, Legislative & Policy Director Foundation for Individual Rights in Education
"David Hudson is a thoughtful and thought-provoking authority on the First Amendment, whose work reflects his deep understanding of freedom of speech and its vital role in our democracy." – Ken A. Paulson, Dean of the College of Media and Entertainment at Middle Tennessee State University and President of the First Amendment Center
Praise for David L. Hudson's work on boxing:
"David Hudson's knowledge of the law is matched only by his knowledge of combat sports—especially boxing. He's the most sought after boxing judging in our area and has the respect of promoters, veteran fighters, and follow judges alike. I received my law degree in great part due to his teachings, and am now a boxing judge myself solely because of his influence and his passion for the sweet science." – J.T. Conway, Nashville-area boxing judge
"[Hudon's] encyclopedic knowledge of boxing history combined with his real-world judging experience make him uniquely qualified to provide an enlightened, in-depth, and unparalleled explanation and discussion of boxing history." – Stuart Scott, lawyer and professional boxing judge
 "Boxing writer, historian and International World championship boxing judge, David Hudson is back with an audio lecture course that packs a punch on the history of boxing. Hudson is a noted author of previous boxing books including An Autopsy.. Boxing in America. Since 1998, Hudson has also judged professional boxing matches and his resume includes several world title fights around the world. Hudson's passion and historical knowledge of the sweet science shines through in this lecture series."  ­– Mike Fitzgerald, Boxing Historian and author of The Ageless Warrior: The Life Story of Boxing's Knockout King Archie Moore