Gain timeless wisdom each week
Thomas Merton was a monk and bestselling author who remains a soul friend to countless men and women. With your MertonTalks subscription, you'll have the rare chance to experience one of the most powerful parts of his legacy: the talks he delivered during the 1960s—many available to the public for the first time ever.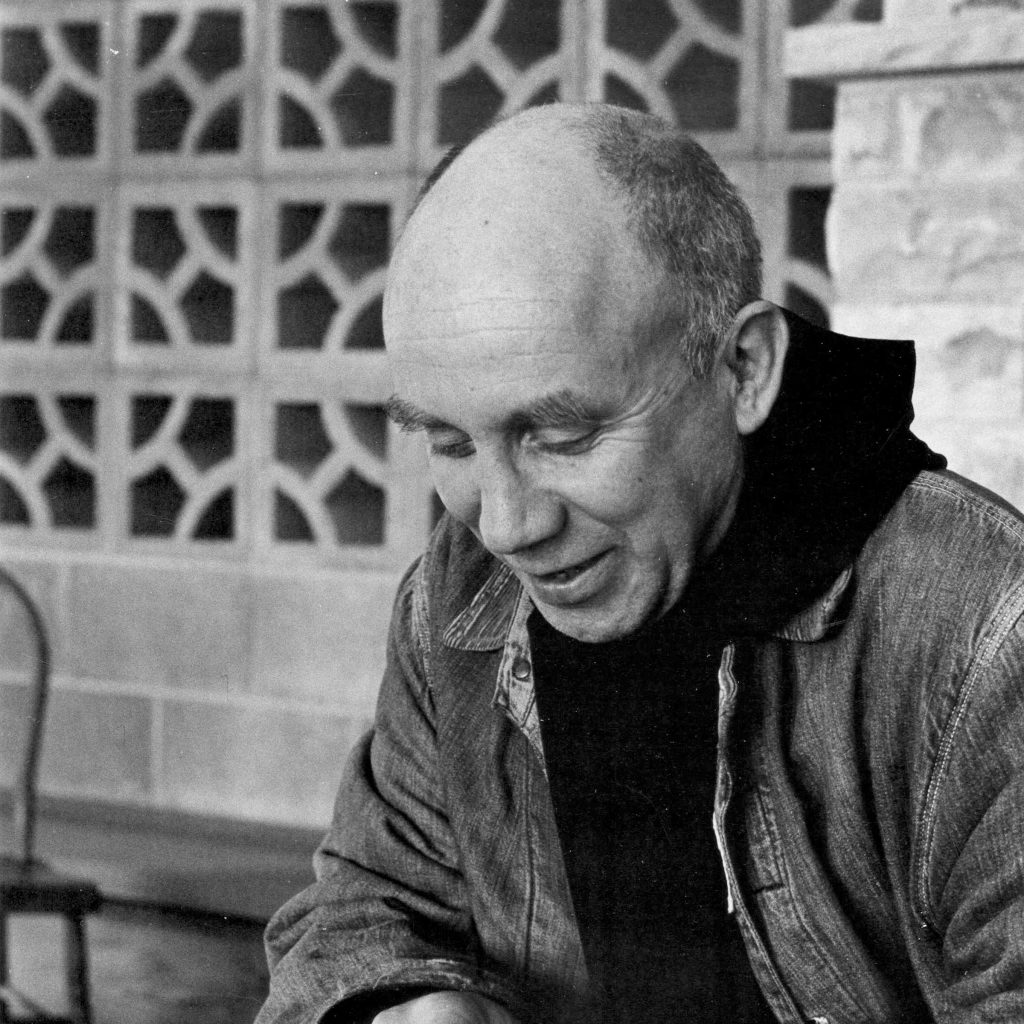 Enjoy a new talk every week
Recorded at the Abbey of Our Lady of Gethsemani and during Merton's travels throughout the world, these talks reveal his wit and wisdom. For just $7 a month, you'll receive a new track on MP3 each week. That's $1.75—less than a cup of coffee—for a talk you can cherish forever.

As the exclusive publisher of Thomas Merton's recordings, we work with the Thomas Merton Center to bring you rarely heard archival gems.


Our curated collection spans hundreds of recordings. Most talks are 35 minutes long; some are an hour or more. Here's a sampling of what you'll get with your MertonTalks subscription.
Take a seat in Merton's monastery classroom, where he'll teach you about spirituality & world religions
Relax and reflect with the retreats, sermons, & speeches he gave worldwide
Gain timeless wisdom in his conferences on modern society
Listen to readings of journal reflections, poems, & essays
Hear his beautiful recordings of hymns
I am so very impressed that you actually have audio recordings of Thomas Merton. I've read many of his works over the years but to be able to actually hear his own words in his own voice is very special indeed. The quality of your recordings (even from the early 1960s) is excellent!
Making the Merton lectures available and easily accessible adds a new and important dimension to the legacy of Thomas Merton. The insights they provide into Merton's character and breadth of knowledge are unique and a delight.
Thomas Merton was a brilliant man and outstanding teacher. His deep knowledge of his subject matter and the passion of his delivery, as well as the enthusiastic responses of his students in the lecture classes, make listening to his tapes a 'you are there' experience.
100% satisfaction guarantee. We ensure your privacy, protection, and satisfaction.
Complete registration for your free trial, then click "MertonTalks" in the main menu to download your first talk for free!
Visit your MertonTalks account page by clicking "MertonTalks" in the main menu to download your weekly talk.
You may cancel your monthly subscription anytime!
MertonTalks is a new subscription service that lets you hear the voice of one of America's greatest spiritual masters.


Born in 1915, Thomas Merton left behind a worldly life as a literature professor to become a Trappist monk. In the monastery, he would leave his mark as one of the greatest writers of his time. His 1948 autobiography
The Seven Storey Mountain
became an instant classic and cemented his place among Christianity's modern luminaries–and that was only the tip of the iceberg. A prolific writer, he wrote over 70 books, thousands of poems, and innumerable pages of journals, essays, letters, and articles.


When he died in a tragic accident at the age of 53, he also left behind an archive of nearly 1,000 talks that he gave at Gethsemani and throughout the world. Recorded during the last six years of his life, they capture Merton at the height of his wisdom.


Now, with your MertonTalks subscription, you'll have the rare opportunity to listen to these timeless talks every week. For $7/month, you'll hear his classes, lectures, retreats, audio journal entries, and poetry readings. Take Thomas Merton as your spiritual guide anytime or anywhere.


MertonTalks is brought to you by Learn25 through its exclusive partnership with the Merton Legacy Trust and the Thomas Merton Center at Bellarmine University, which manages Thomas Merton's literary estate. All income from MertonTalks royalties goes to the Abbey of Gethsemani.


See our full collection of Thomas Merton recordings
here
.