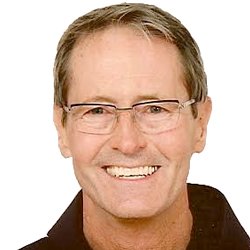 Fr. William L. Burton, O.F.M., SSL, STD, is a celebrated teacher and biblical studies expert. He received a Licentiate in Sacred Scripture from the Pontifical Biblical Institute of Rome, a Master of Divinity and an M.A. in Theology from the Catholic Theological Union in Chicago, a Doctorate in Biblical Theology from the Pontifical Gregorian University in Rome, and a Master in Higher Education Administration from Loyola University, Chicago.
A Professor of Sacred Scripture at St. Mary's Seminary & University, Fr. Burton is a Franciscan priest and member of the provincial council of the Sacred Heart Province. He has taught undergraduate and graduate courses in biblical studies at Quincy University and undergraduate courses at DePaul University.
Fr. William Burton has also guided and taught hundreds of students and pilgrims throughout the Holy Land, Jordan, Turkey, Egypt, Greece, and Italy. He has published many articles in The Bible Today and elsewhere, and has recorded Bible-study DVDs for Paraclete Press and Franciscan Media: The Biblicist Series: An Introduction to the Bible and Demystifying the Book of Revelation.
Praise for William Burton
"Fr. Bill Burton's knowledge of Greek, Roman, and Jewish cultures, the very cultures in which Jesus lived and the New Testament was written, provides fresh and novel insights into our understanding of the sacred texts. For years, Bible Study participants have delighted in his accessible, eye-opening, and lively presentations!" – Albert Haase, O.F.M., bestselling author
"Fr. William Burton, O.F.M., is a talented and engaging teacher whose erudition and skill at bringing the Sacred Scriptures to life for his hearers is second to none. His lively delivery and obvious devotion to the Word of God make his presentations accessible and enjoyable for everyone, at whatever level of scholarship they may have attained." – David J. Poirier, SA, Pastor, St. Joseph the Worker Parish, Archdiocese of Vancouver
"Father Burton is an excellent Scripture professor at our seminary; our students always find him engaging and insightful. I have also witnessed his teaching expertise as he delivers parish missions, and everyone walks away engaged and excited about the Word of God. I highly encourage those interested in learning more about the Bible to sit back and enjoy his knowledge of the Scriptures."
– Msgr. David L. Toups, President, St. Vincent dePaul Regional
"Fr. Bill Burton has proven himself to be a careful biblical interpreter and a skilled teacher. This program on the Synoptic Gospels will give evidence of this to all those fortunate enough to benefit from it. It will be a fine addition to anyone's library of biblical courses."
– Dianne Bergant, Catholic Theological Union