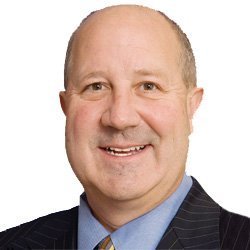 Dr. Steven F. Hayward holds a Ph.D. in American studies from the Claremont Graduate School and is currently the F.K. Weyerhaeuser Fellow at the American Enterprise Institute for Public Policy Research and a senior fellow at the Pacific Research Institute.  Dr. Hayward writes and comments on a wide range of public policy issues, including environmental issues. He has published biographies of Presidents Jimmy Carter and Ronald Reagan, and of Winston Churchill. His articles and writings have been published in
The Weekly Standard
,
National Review
, the
New York Times
, the
Wall Street Journal
and many more.
As of January 2010, Dr. Hayward is an Earhart Fellow and the Olive Garvey Fellow of the Mont Pelerin Society, as well as adjunct fellow of the Ashbrook Center for Public Affairs.
Dr. Hayward is the author of
The Age of Reagan, 1964-1980: The Fall of the Old Liberal Order
(2001, Prima Publishing) and the follow-up,
The Age of Reagan: The Conservative Counterrevolution: 1980-1989
(2009, Crown Forum).